Designs for a range of nitrogen infused Cold Brew coffees available in both in cans and on draught for larger establishments. This was also developed as a sub brand for Andronicas Coffee aimed at a younger audience than their traditional coffee products.

Design for boxes to package 10 x aluminium Nespresso style capsules.

A range of other products developed for Andronicas coffee - coffee packaging, tins and cups.

Luxury brand design: menu, coffee list and retail guide for Andronicas Coffee when it had a trading outlet inside Harrods.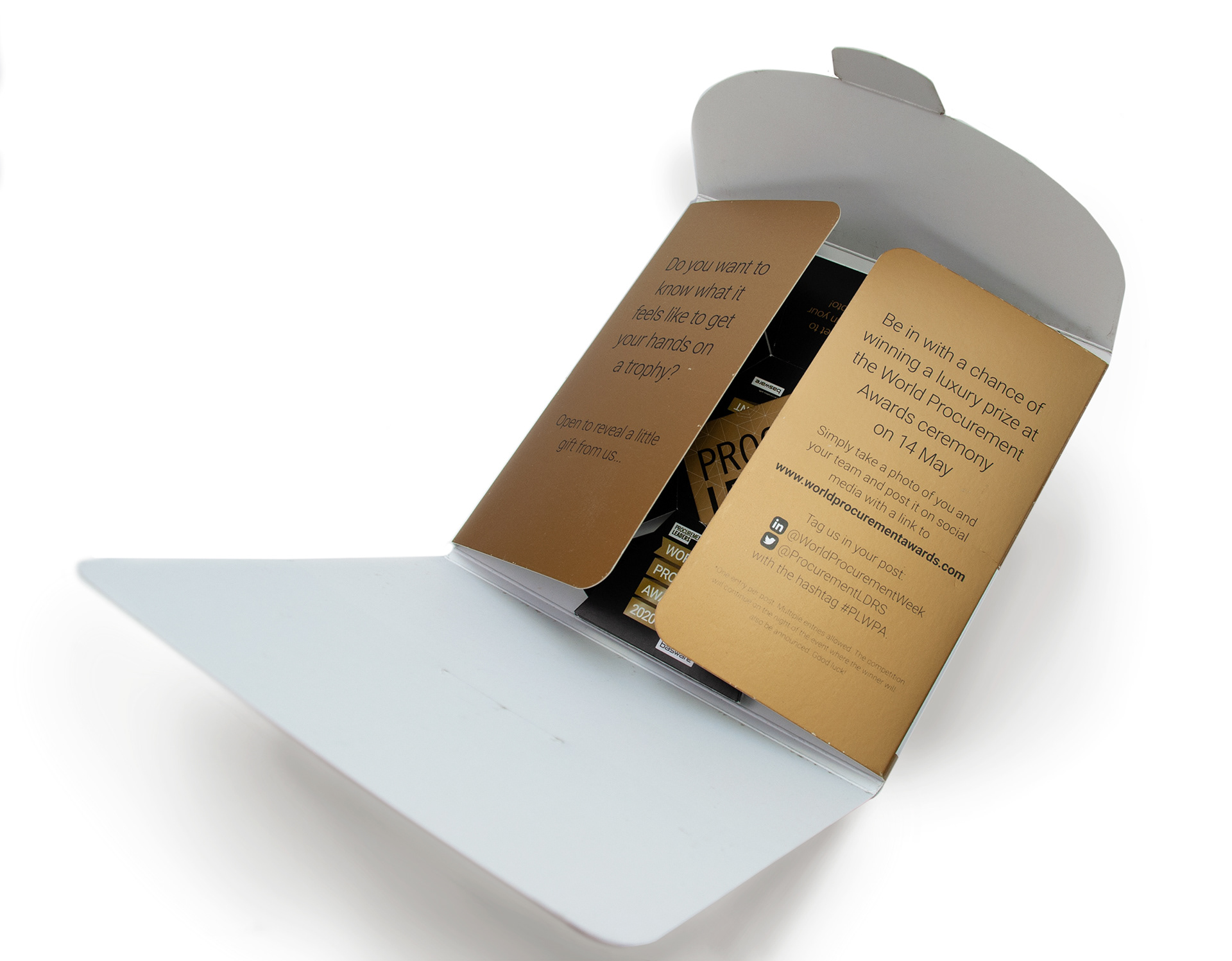 Promotional 'pop-up trophy' direct mail design for the Procurement Leaders Awards 2020. Printed 5 colour with metallic gold outer onto 450 gsm stock, the envelope opens up to reveal a Winners trophy. Sent to all shortlisted entrants, it also promotes a competition for entrants to pose with their team members in whacky ways and post their photos to the Procurement Leaders' Awards LinkedIn and Twitter pages.